Terracotta Louvres/Baguettes
Terracotta Louvres also known as Terracotta Baguettes provide the same vibrant colours and sustainable design benefits as Terracotta panels but allow for more detailed designs which are limited only by the imagination.
Louvres can be applied to aluminium windows to create sun shades, framing borders or privacy screen, they can be used to give the exterior of a building flair and design by utilising the products as fins or decorative columns or bars to create standout colour and shapes giving buildings a unique and modern aesthetic.
With a variety of shapes and colours and utilise an easy yet reliable mechanical fixing method. These natural products provide a low maintenance alternative to cladding and are made from non-combustible materials allowing for versatile design and providing an ecological benefit when included in your next project.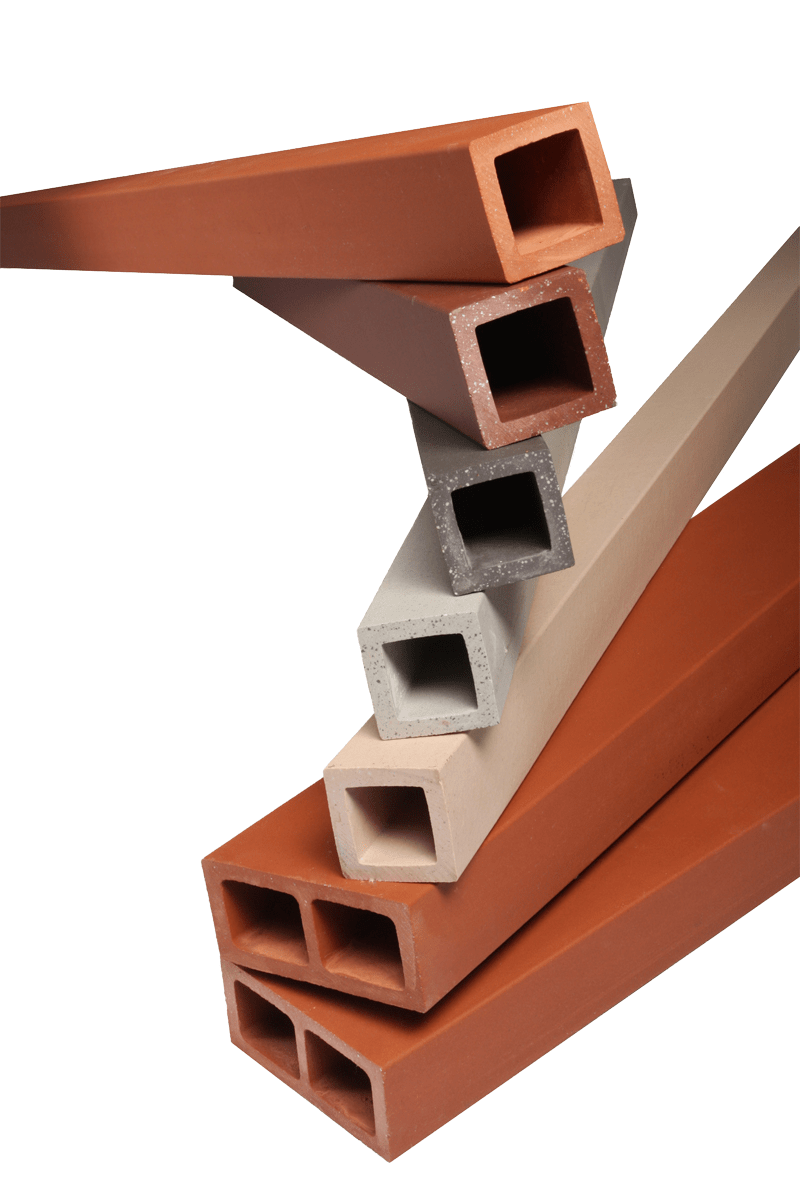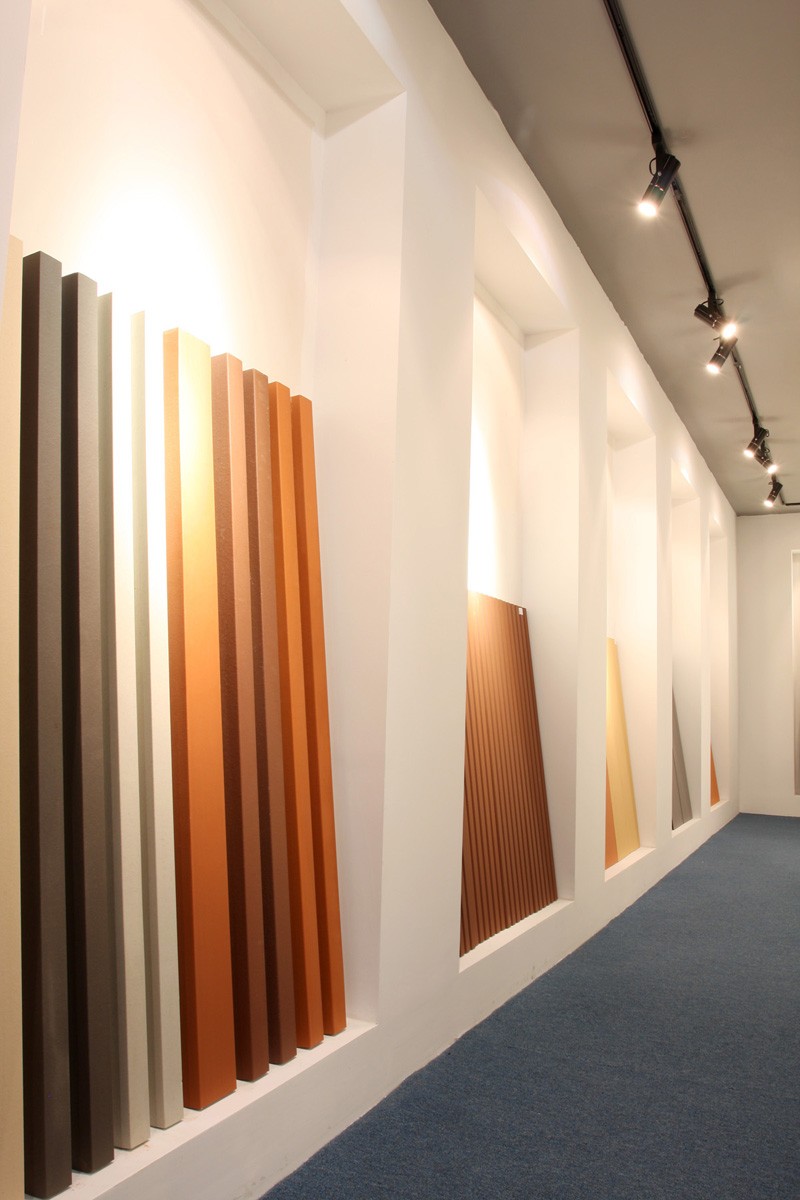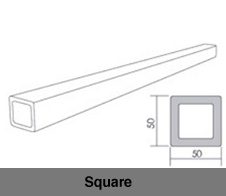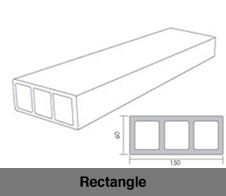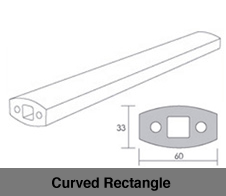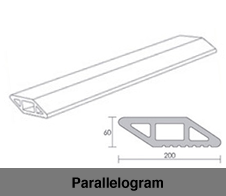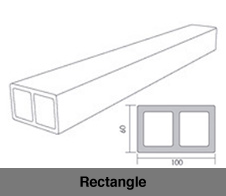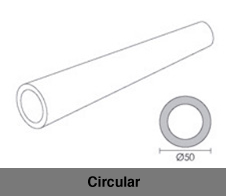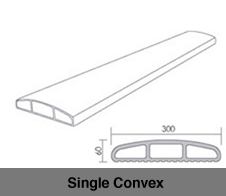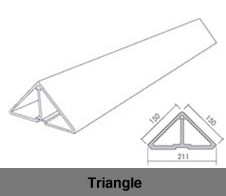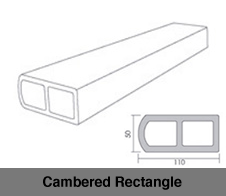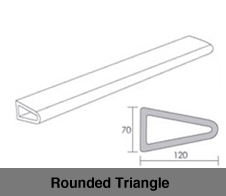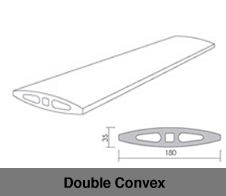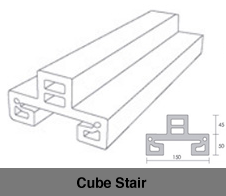 Advanced Clay Extrusion Technology
Made from the finest pottery quality clay with advanced technology, terracotta louvres have the same long-lasting characteristics as roof tiles, and high density extrusions allowing the louvre expand up to 1500mm long.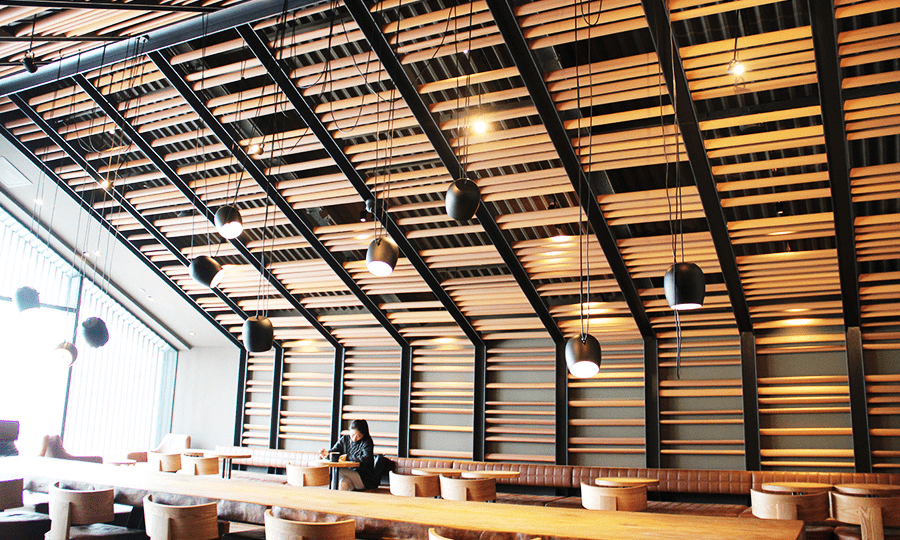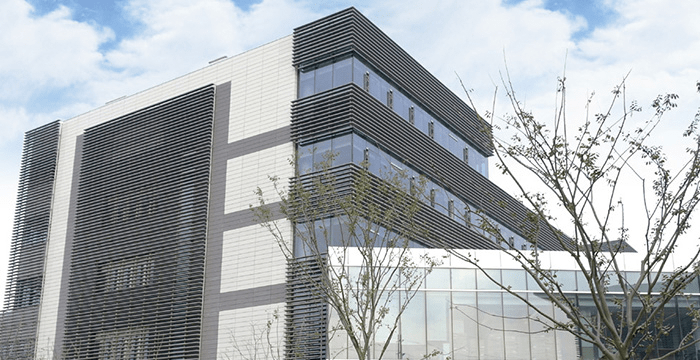 Rich Colour Does Not Fade
The terracotta louver is available in more than 60 natural colours, these timeless and elegant colours are guaranteed to endure the weather, ensuring that your walls remain as vibrant as the day the louvers were installed.
Architecturally Looks cladding façade 
Whether you're designing small or large scale projects, the vast range of louvres together with our terracotta panels provide an edge in the creation of spectacular interior or exterior walls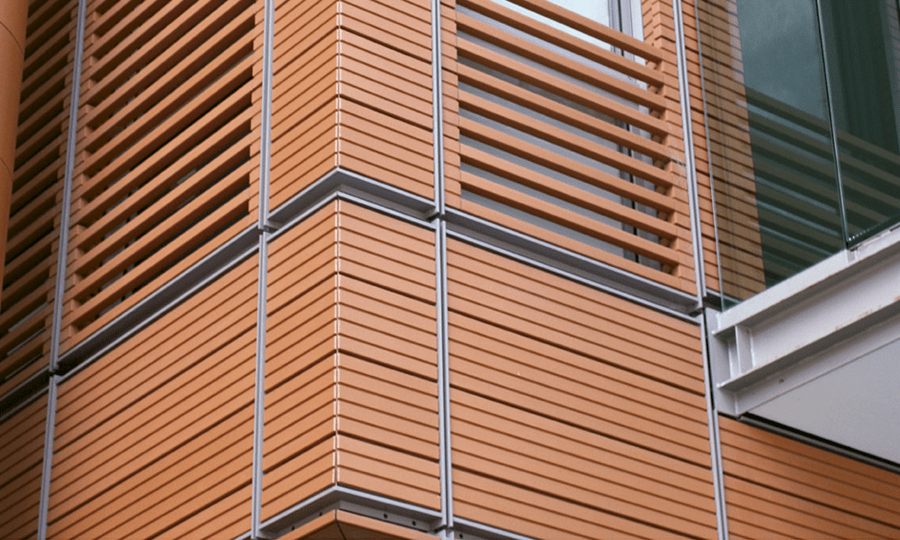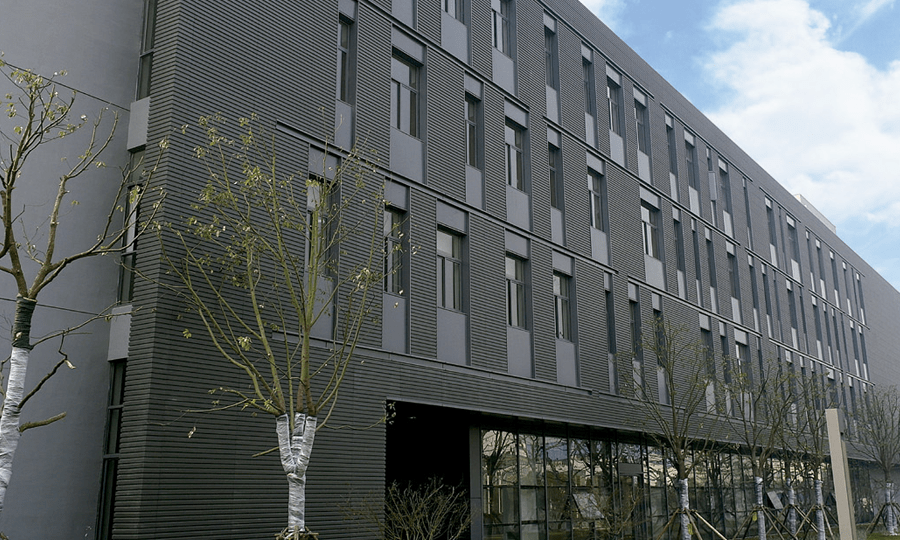 Reliable Mechanical Fixing Method
The terracotta louvre is installed to the wall by bracket and bolt, with the assistance of mechanical fixing a length of 1500mm can be achieved by the louvre.
Fire Resistant
The extruding terracotta louvers are classified as a non-combustible material, making it an ideal cladding product for internal and external building walls where fire hazards are the primary concern.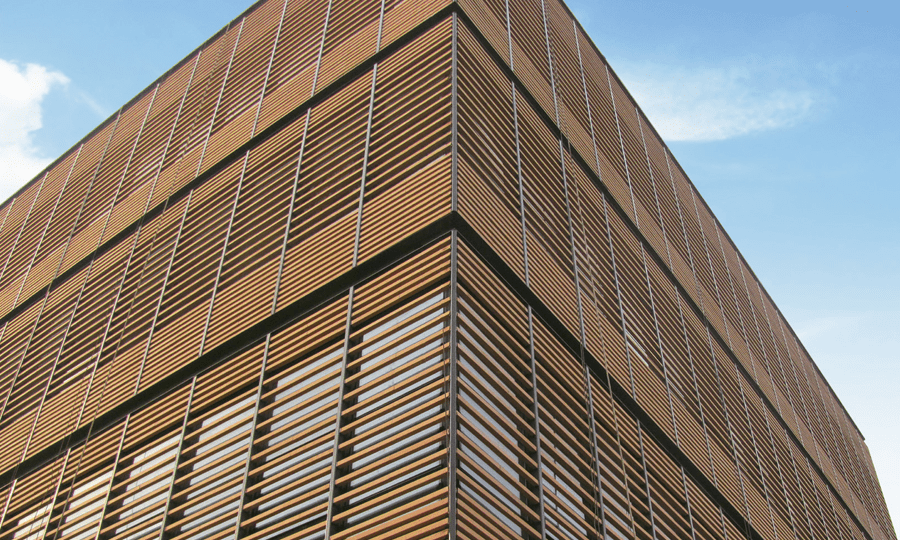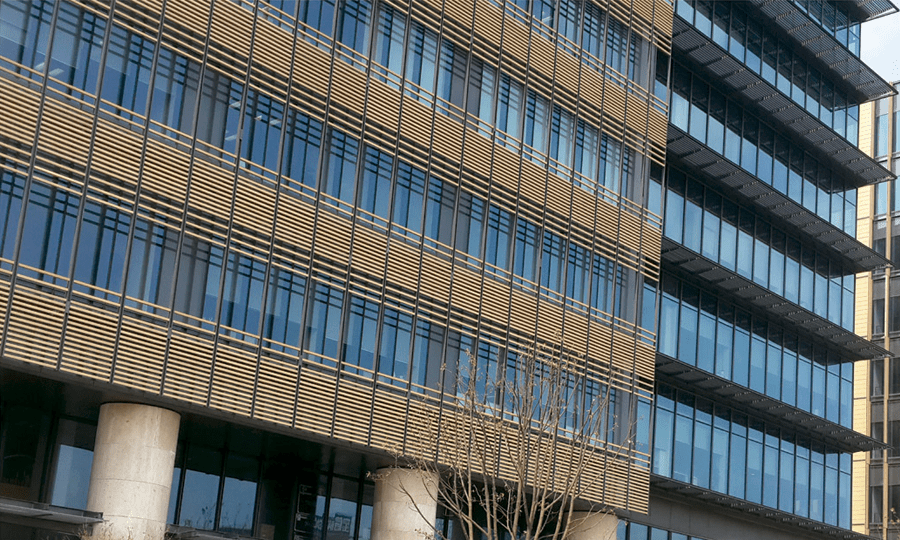 Water Absorption and Easy to Clean
Terracotta louvre has the extremely low water absorption, are almost maintenance free, and are great for high rise buildings where access to cleaning is limited.
Recycling
The building materials can be recycled after use, allowing for a minimal carbon footprint.